Client: 

Lenovo 

   Design & Animation: 

Ars Thanea 

   
The commercial we have created directly for Lenovo – a client with whom we have been cooperating for many years. The brief included creating a full CGI spot and a new visual language for the product. The starting point for us ware shapes, colors, and most of all, motion. To create a beautiful movement, we used motion capture technology to record a real living and breathing artist, whose dance was converted into an avatar whose moves you can now admire along with the smooth lines of the Lenovo Yoga laptop. 
The main Yoga values were illustrated by several motion design effects to achieve a unique visual experience. 
The product is addressed to aspiring people who appreciate beauty, good design and aesthetics. The Yoga series is intended mainly for young women, so the campaign was to have a somewhat lifestyle flavor. 
We wanted the advertisement to absorb the viewer and introduce him to a two-color, expressive world. In this fairy-tale world of beautiful lines, we present the product with its impressive detail and distinctive elements. The narrative is almost sensual, a bit enigmatic.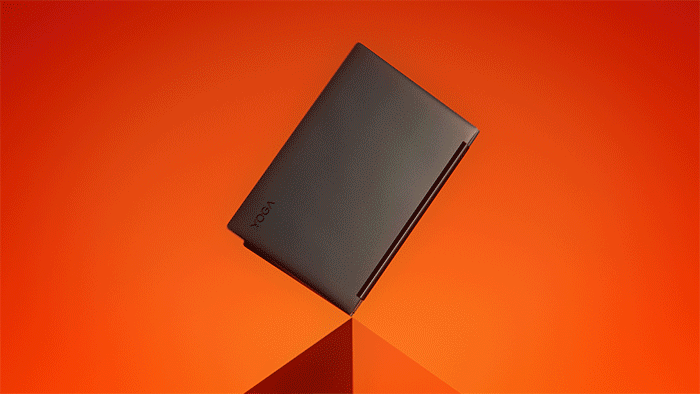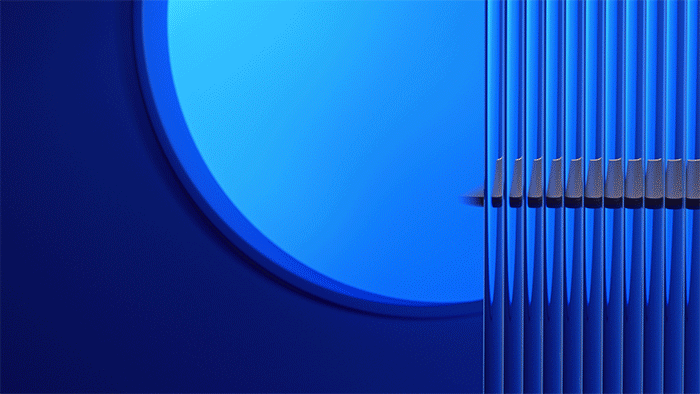 Luminosity plays an important role here. Our team of 3D artists working on lighting paid a lot of attention to ensuring that all the details and visual images of the renders are perfect and extremely pleasing to the eye. We guide the audience through textures, shades and shadows, raising the product to the rank of a work of art. The laptop becomes downright appetizing.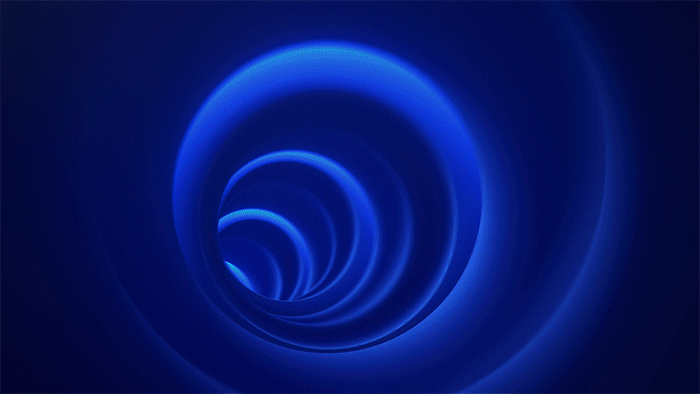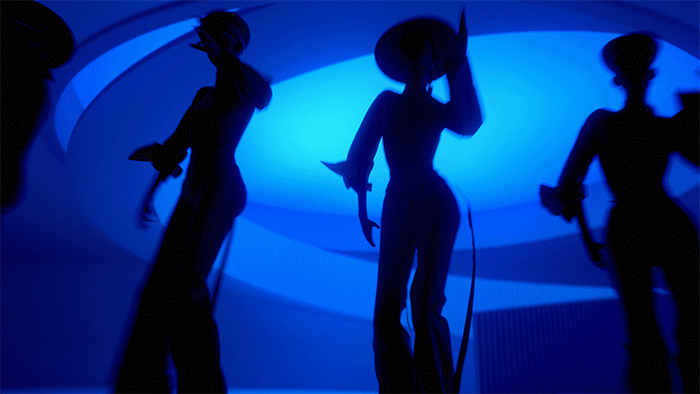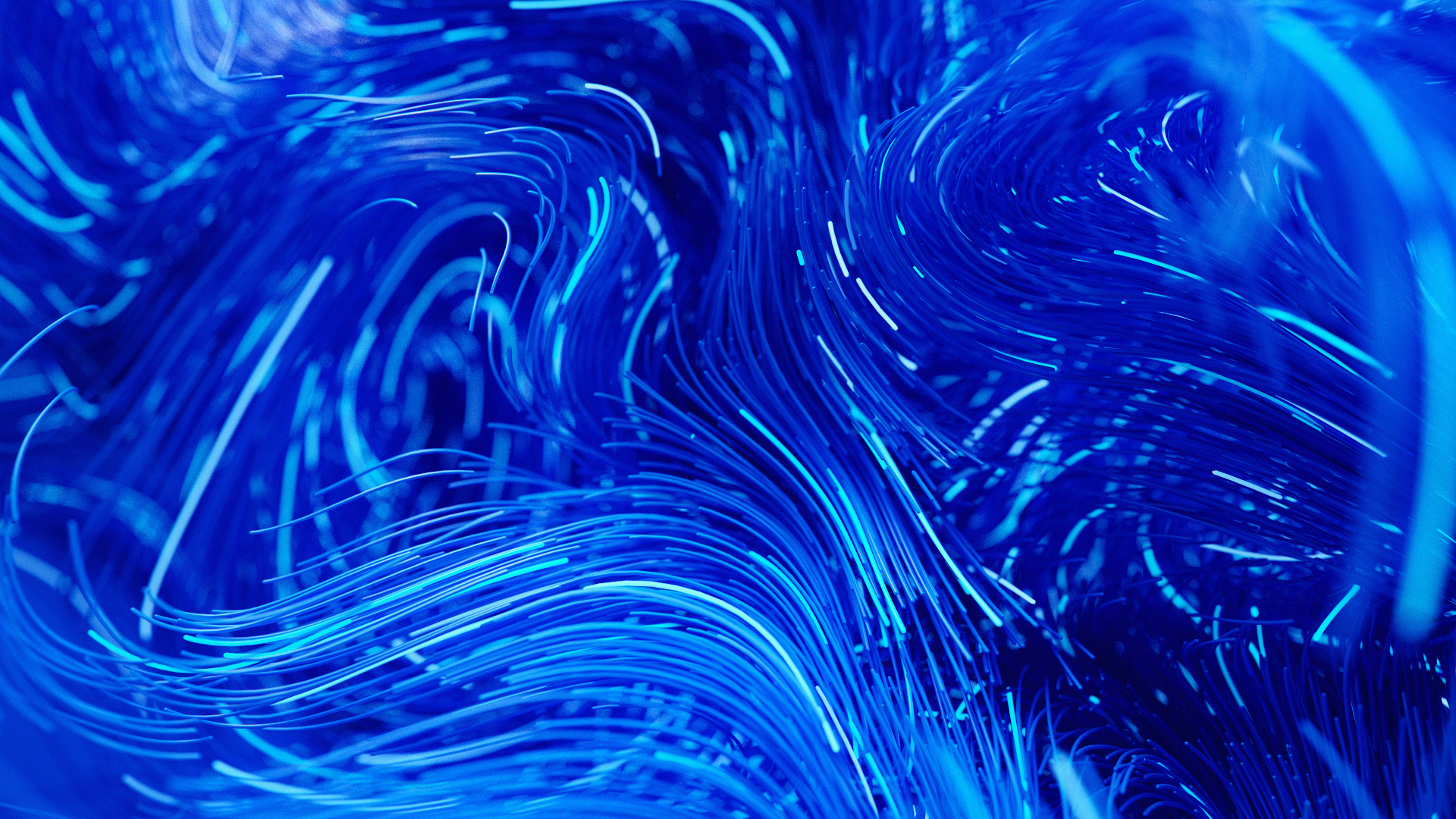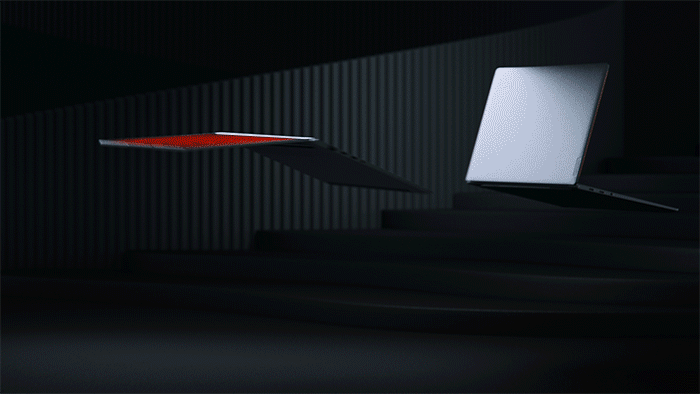 All products from the Yoga line are shown in the company of people. This human touch is a recurring theme. We wanted this human aspect to appear in the advertisement we created, but it had to fit our vision of extraordinary space, therefore abstract shots are intertwined with dance. 
Working on this video, we used the motion capture technique by recording dancing moves deliberately for this particular spot. A professional dancer improvised by dancing to a song that was to become the theme of the clip.
We wanted there to be no choreography to reflect the natural flow of the artist expressing the chosen gig. The director only guided her about the different emotions to highlight it in her moves.  
Production Studio:

Ars Thanea
Executive Creative Director:

Peter Jaworowski
Director:

Bartłomiej Kalinowski
Art Director:

Maciej Mizer, Rafał Woźniak
3D Lead:

Bartłomiej Kalinowski
Animation, Lighting, Render:

Rafał Woźniak, Sebastian Marek, Krzysztof Grudziński, Bartek Dąbkowski, Mesrop Hovhannisyan
3D Assets:

Sebastian Marek, Rafał Woźniak
Cloth Simulation:

Sebastian Marek, Bartłomiej Kalinowski
Motion Capture Artist:

Michał Binkowski
Motion Capture Studio:

Bones
Compositing:

Katarzyna Strzelczyk, Bartosz Lis
Color Grading:

Maciej Mizer
R&D:

Rafał Woźniak, Bartek Dąbkowski, Krzysztof Grudziński, Mesrop Hovhannisyan, Maciej Jutrzenka, Krzesimir Drachal
Concepts:

Michał Urbański
Music & Sound Design:

Smider Noise 
Producer:

Magdalena Grzesz
Production Coordinator:

Katarzyna Pawłowska