3D printed plant-based steak does REDEFINE EVERYTHING!
Just like our 3D animated cows redefine their place in the world!
TELEVISOR Studio loves to be where patterns are broken.
And we found it in animating and post-producing spot for Redefine Meat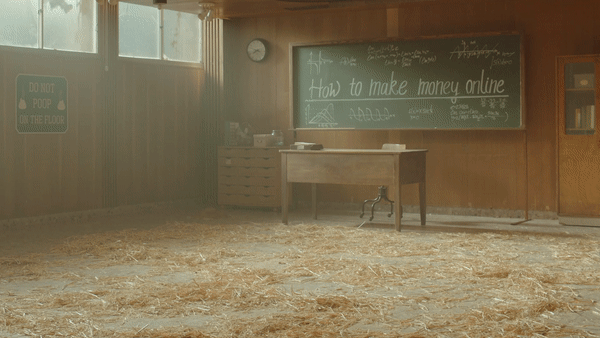 While modeling the cow we had to pay attention to be accurate to the client's reference which was a specific muscular type of a cow.

To simulate the cow's fur we used Yeti, which, thanks to the painted attributes, allows us to easily control the fur to get a photorealistic effect. 
Yeti was also used to simulate the tails.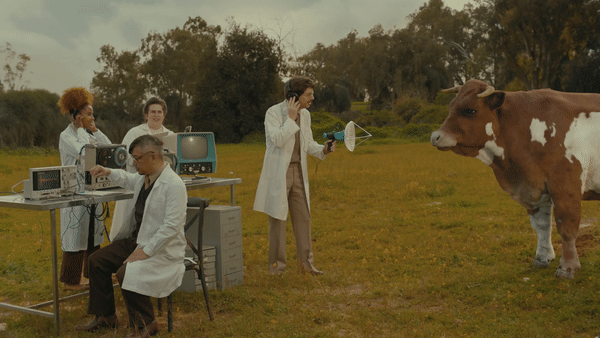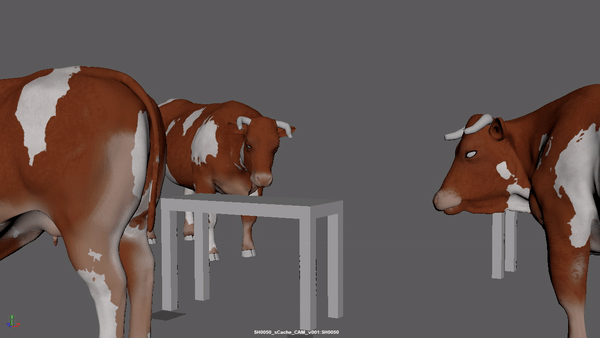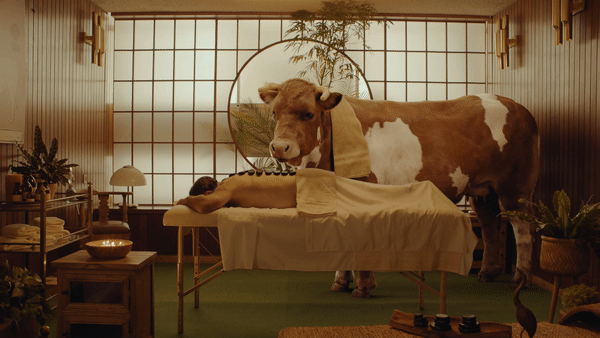 We used the vellum module in Houdini to create the main model. 
The base model was "inflated" by the simulation, while also stiffening selected places on the planned joints, which helped to generate natural-looking creases. 
The last details were sculpted in Cinema 4D. 
The whole balloon animation is a simulation of a joint/bone system 
to which we added slight turbulence. 
Client: Redefine Meat
Producion: Paradiso Filmmakers
Producer: Ariel Pridan
Directors: Noam Sharon and Tal Rosenthal
DOP: Roman Linetsky
Postproduction Manager: Rutie Keinan
VFX Supervisor: Ilan Bouni
Postproduction: TELEVISOR Studio